Keeping up with Asset libraries
From mid-2019 through 2020, I worked as a graphic designer for Code42, a leading data security company that specializes in insider threat. Collaborating with the brand team, I created digital assets such as paid media ads, consistent images for social, and website content. Tracking the ever-evolving brand guidelines was key, so I also spent a big portion of my time at Code42 updating and enhancing visual assets across channels.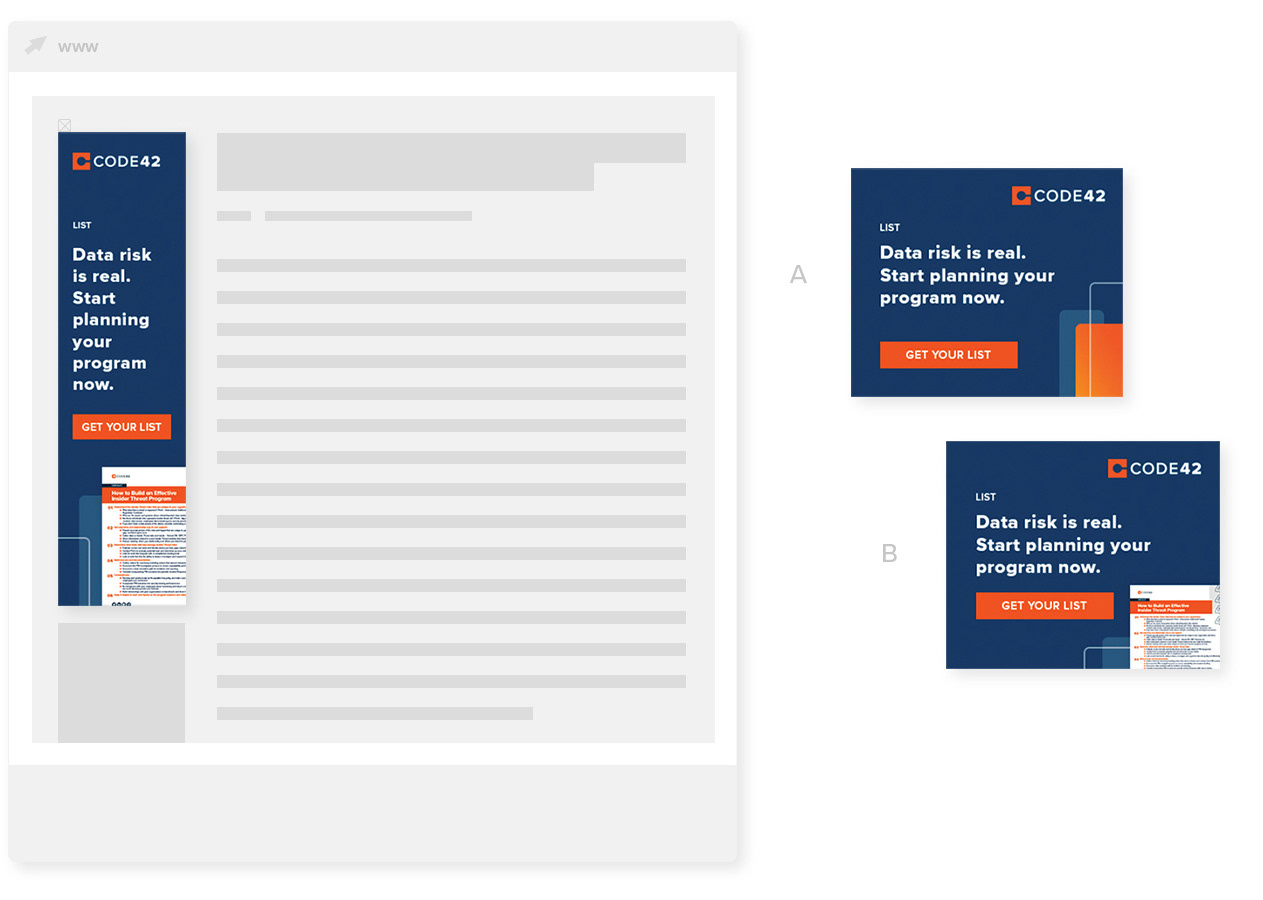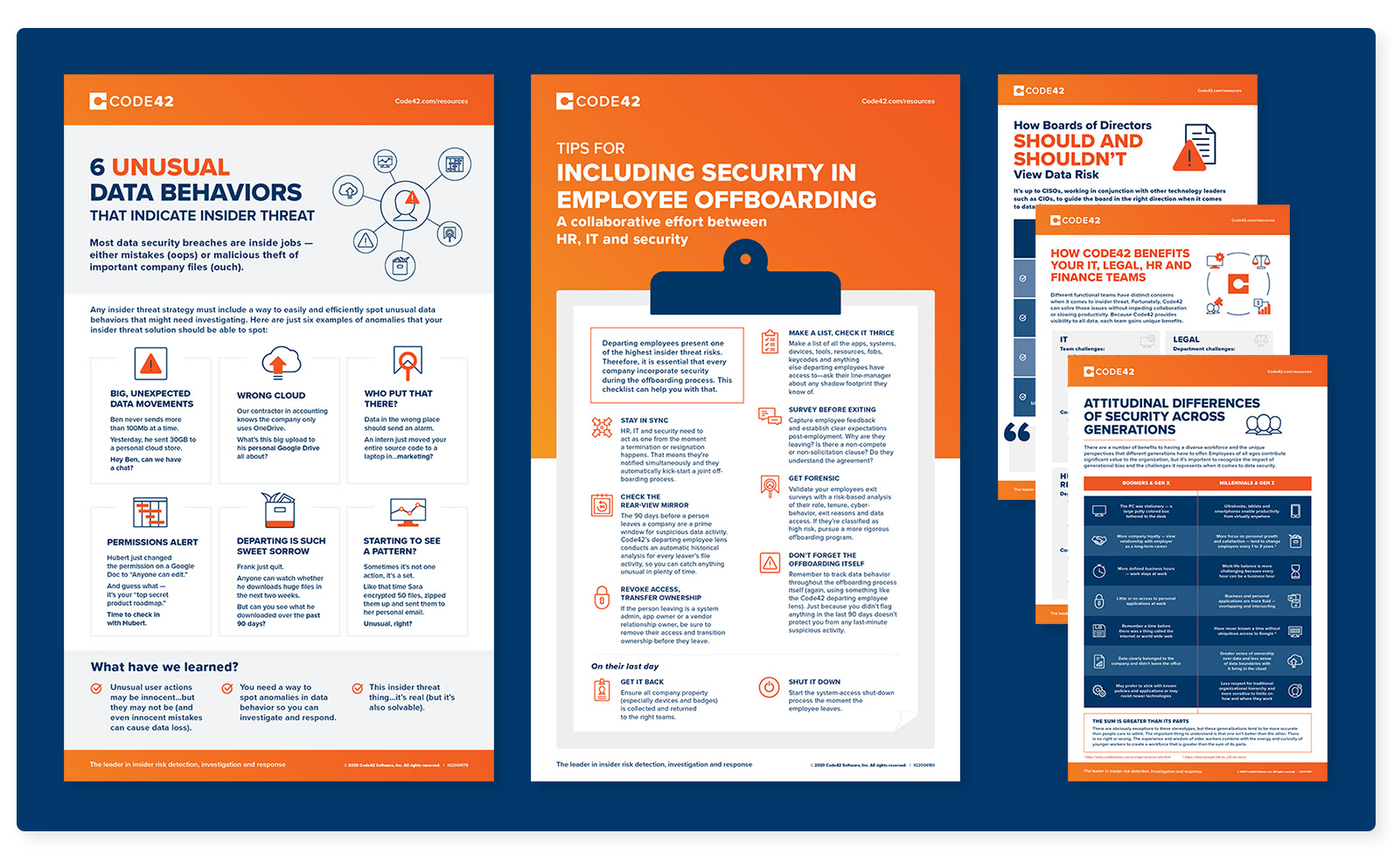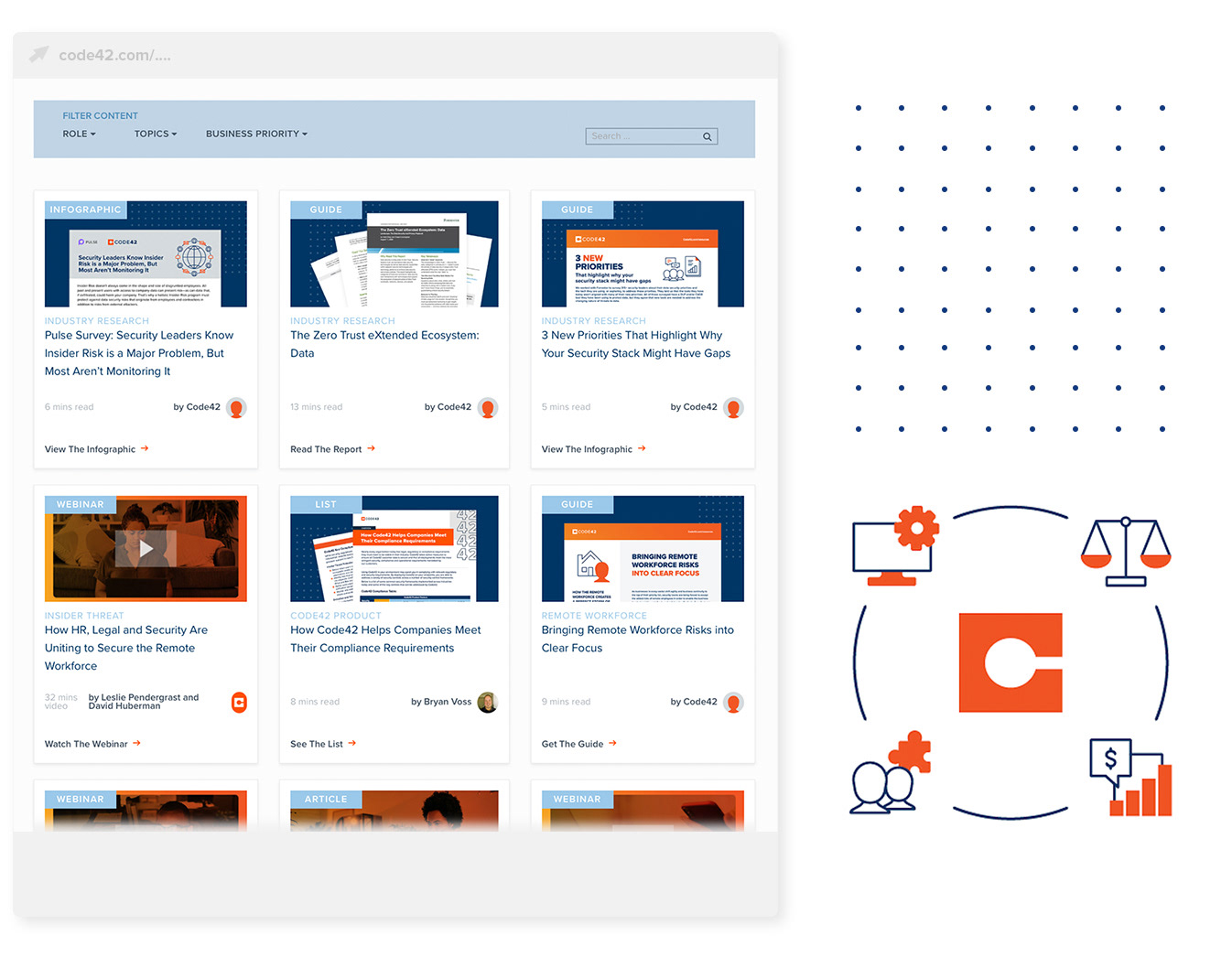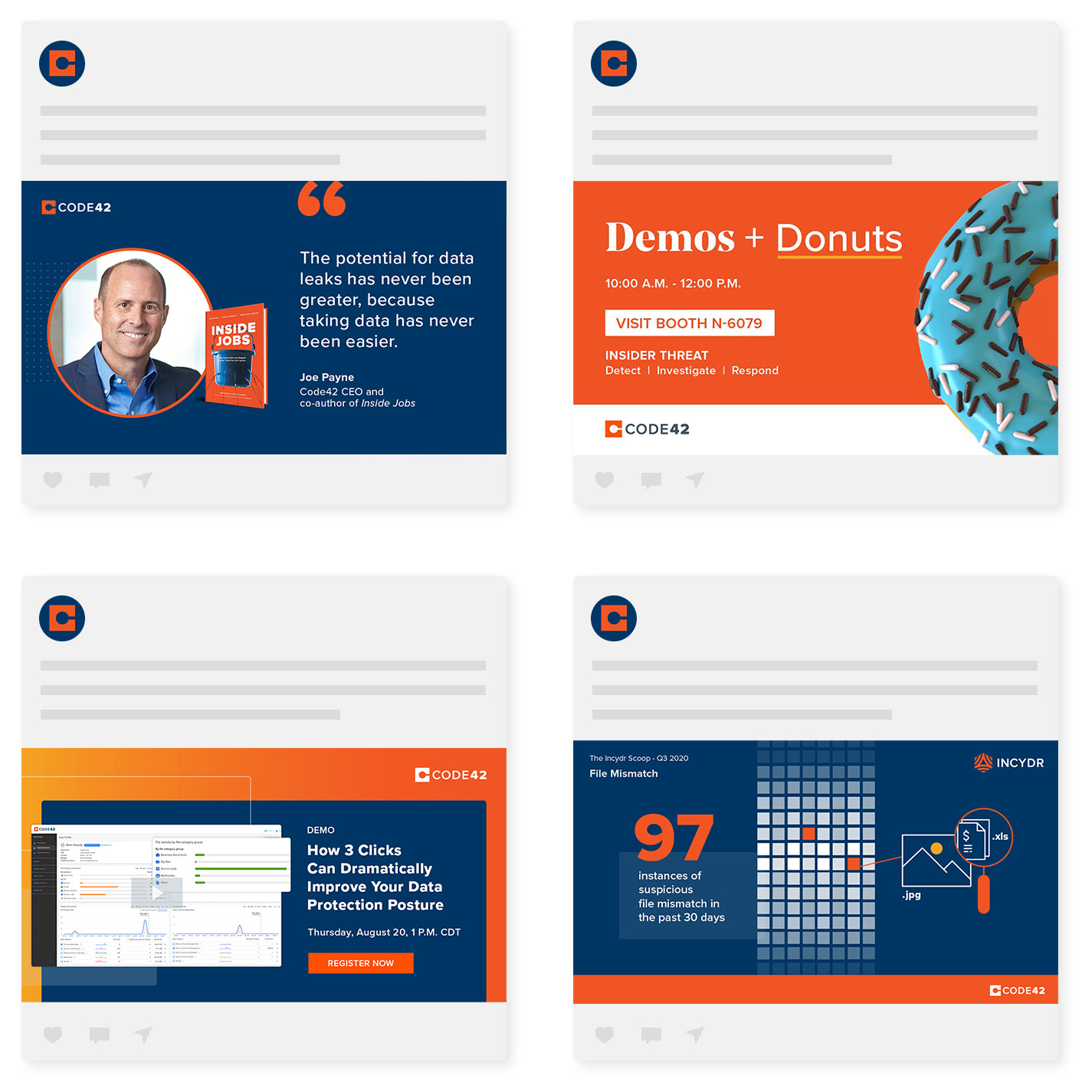 Social media posts across the major platforms followed a template that expedited production and was flexible enough to alter based on creative needs and evolving brand guidelines.